Markets and activities in Aveyron
At the Cascade campsite, there is never a dull moment! Whether you're in idle or active mode, the range of possibilities offered by the Aveyron is truly impressive. So take advantage of it and fill up on leisure activities! There is something for everyone, whatever your holiday period.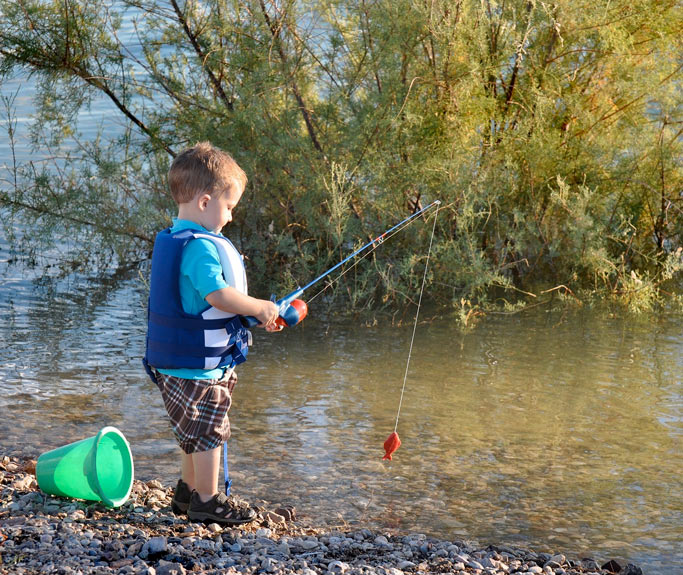 Fishing
The Tarn… one of the fishiest rivers in France.
The Raspes du Tarn and the Vallée de la Muse present a unique variety of water bodies. Fishing can be practised simply from the berges fitted out along the waterways or on board a boat that will take you to the heart of the territory's steep and confidential reliefs.
Multi-activity
Becoming a reference, Roc et Canyon reserves you a multitude of activities in the middle of nature near the camping Aveyron. Offering you a view of the beautiful Aveyron landscapes, you will experience unique moments in a friendly and professional spirit.
Are you a fan of strong sensations?
Launch yourself into the exploration of the bottom of a canyon, bungee jump from the top of a bridge or go speleology underground accompanied by an experienced instructor.
Do you prefer to experience complicit moments with your family or friends?
The tyrolean valley, the canyon without ropes, the paintball or the hikes are for you. The guides accompany you throughout your activities to ensure maximum safety.
Discover all the activities offered by Roc et Canyon accessible to all levels.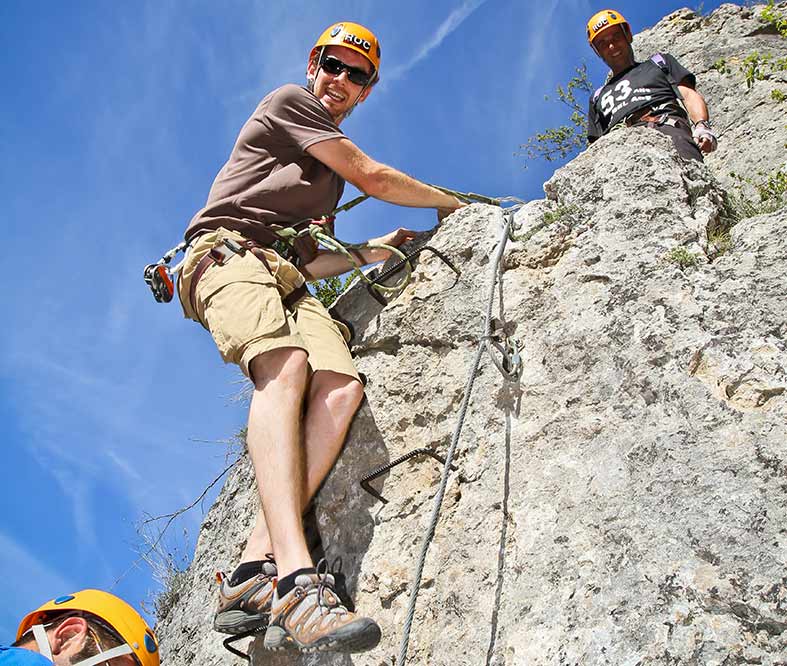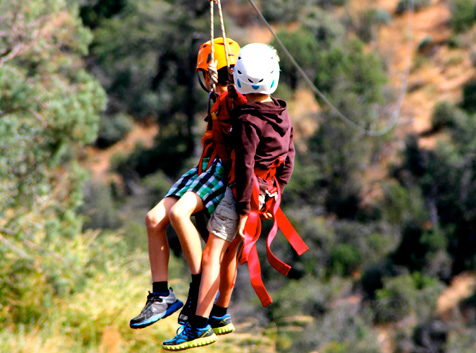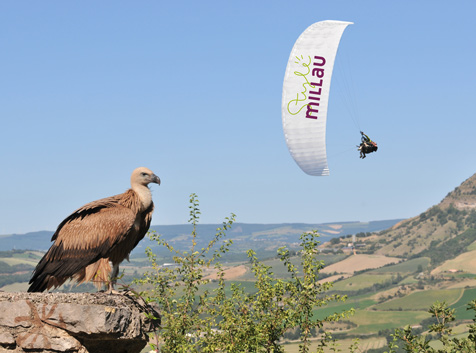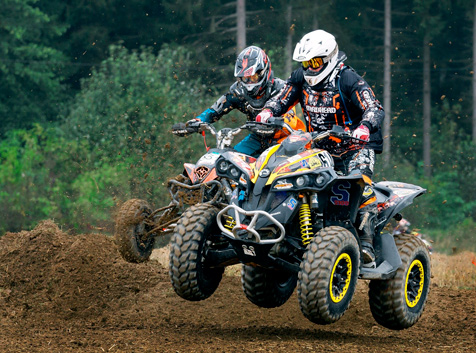 Paragliding
Discover the unique sensations of a paragliding flight.
Departing from Millau and accompanied by an instructor, you will enjoy flying over our beautiful region. Indeed, after three small steps on a slope you will take off for a unique experience, and then land gently.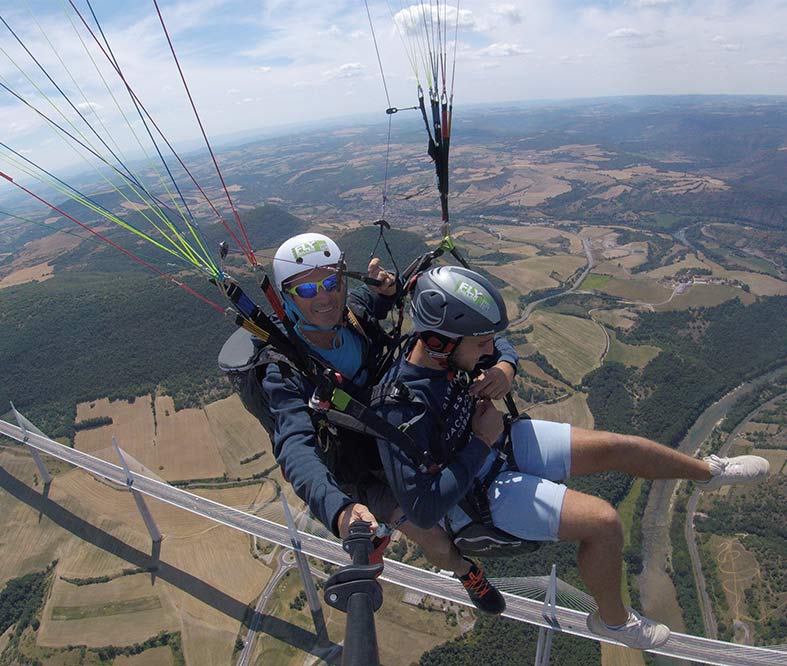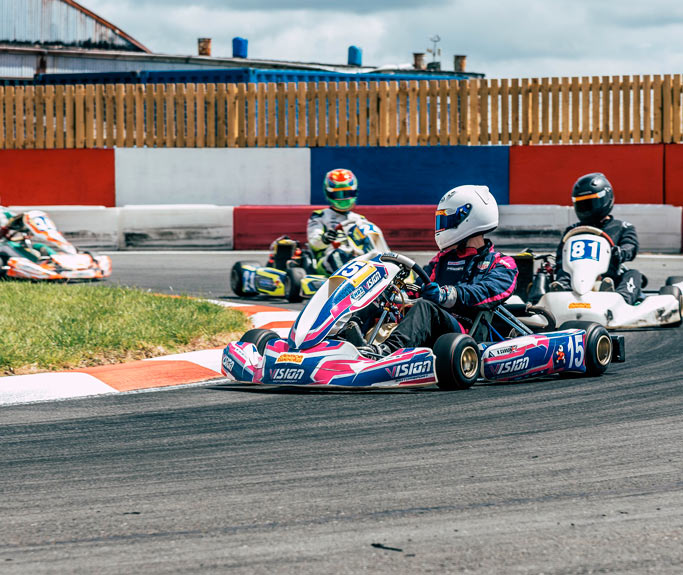 Paintball, karting and quad biking
In search of discovery and escape?
In the heart of Larzac and its valleys, live a unique experience and explore Aveyron in a friendly and relaxed atmosphere by quad bike.
Would you like to discover the sensations of driving on a circuit?
Several karting tracks are available for you to get to grips with the fast machines that are karts.
Do you want to compete with your family or friends?
Experience this playful activity that is the paintball. Equipped with your protective gear as well as your paintball projector gun, you'll have fun on the playground hiding, protecting and shooting.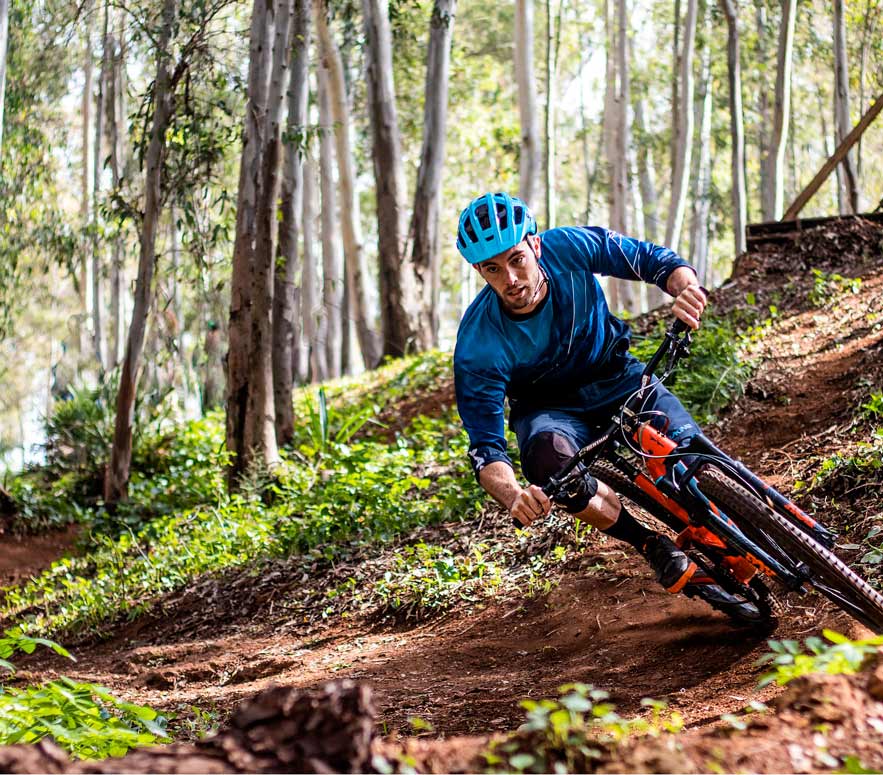 Bicycle
With its varied and hilly landscapes, Aveyron is an ideal department for cycling sports whether it be road, mountain bike or VTC. With family or friends come and enjoy this superb playground that Aveyron offers.
Discovering animals
If you want to go on a animal encounter, you have come to the right place! There is a wide range of possibilities around the campsite where young and old alike can enjoy some family time together.
Discovery
Would you like to discover the region in a different way? Our service providers offer you alternatives for visiting the sites in a fun way: by velorail, by boat or on an animated walk, you are bound to find something to suit you!
Caves
An underground diversity. The Aveyronnais lands are home to many secrets. Equip yourself with good shoes, a warm jacket and set off to discover the underground worlds.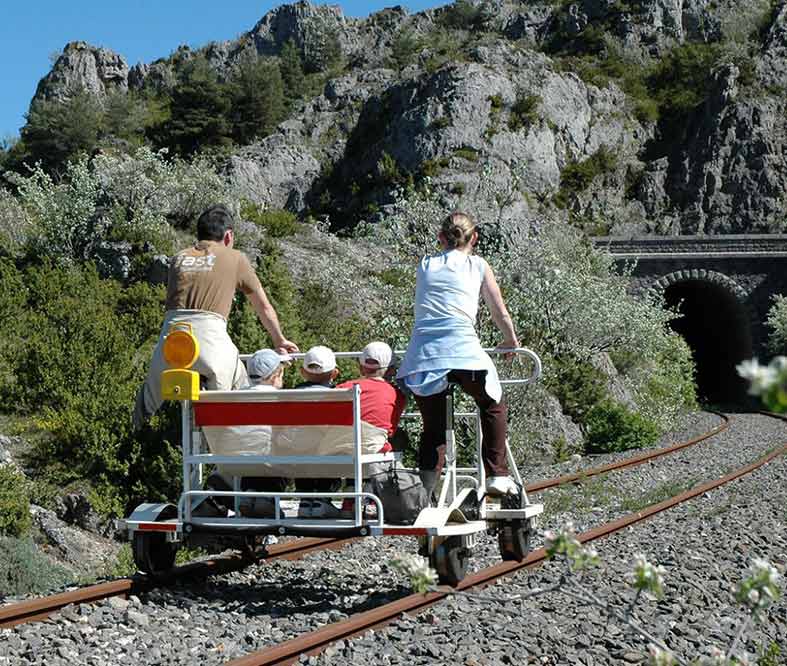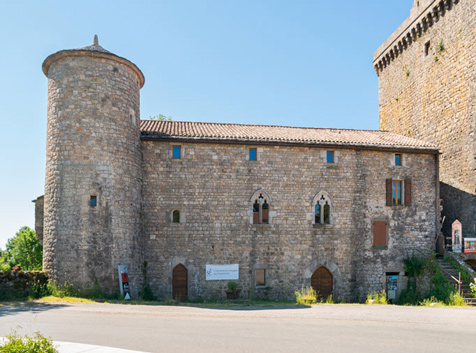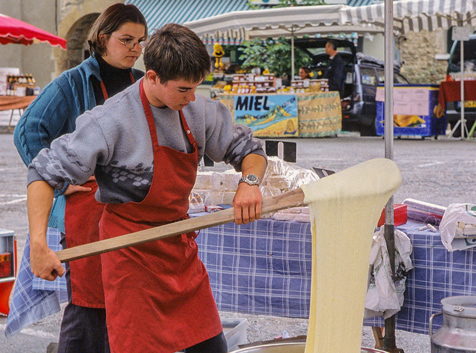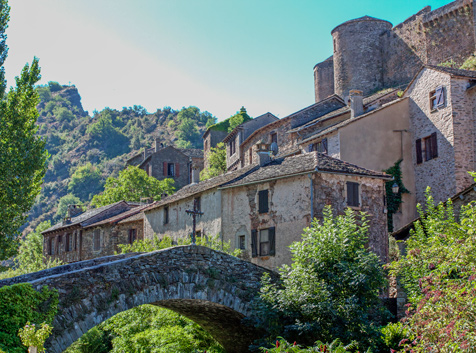 Castles, chapels and abbeys
Aveyron is home to a wonderful world of castles, chapels and abbayes that you will discover during your stay. Rich in history, some are isolated, others are in the heart of a Templar city or one of the most beautiful villages in France.
Culinary discovery
Characterised by gourmandise and generosity, Aveyron's culinary specialities hold an important place in French gastronomy.
Take advantage of your stay to taste dishes and typical products such as aligot, roquefort, fouace, tripous or farçous.
While staying at the camping in Aveyron, there is one thing you absolutely must do: go to the market. Shopping bag under your arm, head for the heart of the villages to be lulled by the singing accents of the south, the smells of our good local products and the friendliness of the Aveyronnais.
Saint-Rome-de-Tar: on the village square, on Tuesday mornings during the summer period,
Saint Rome-de-Cernon : on Thursday mornings,
Saint-Affrique : rue de la liberté, Saturday mornings,
Millau : place Foch, Wednesdays and Fridays mornings.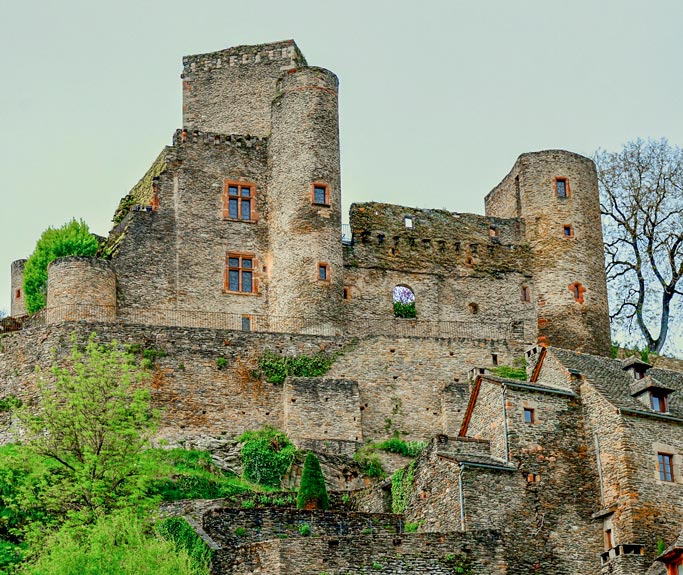 Discover Millau and the Tarn Gorges